If you are interested in going on a safari holiday in Africa, one of the best places to head to is the Masai Mara. There are some incredible Masai Mara holiday destinations to choose from, with safari accommodation of the luxurious variety allowing you to sample life on the plains and to see nature at its finest. One of the magical aspects of the Masai Mara is that of the Great Migration that takes place each year. It is one of the amazing natural spectacles in the entire world, and whether you witness it up close on a game drive, or from above as part of a hot air balloon safari, it is something you'll cherish forever and is well worth looking into.
The Great Migration is the annual movement of millions of wildebeest across the greater Masai Mara-Serengeti ecosystem. It is a truly majestic sight, and also includes countless gazelle, zebra, impalas, and elands. Every year this natural phenomenon takes place between July and October. The movement starts in the Serengeti in Tanzania and ends in the Kenyan Masai Mara.
During the migration you'll see with your own eyes the daily struggle and fight for survival amongst the huge herds, with wildebeest jostling for position and surviving as best they can as they move into Kenya. The best experience of all within the wildebeest great migration is to see a Mara River crossing. This brings with it a whole host of emotions, watching with excitement and trepidation, followed by sheer amazement, heartache, stimulation, and any other emotion you can think of! As the wildebeest cross the river and enter crocodile-infested waters, there is no other play, film, book, or piece of art that can match this natural movement for sheer drama.
The sheer size of the herds as over 1.5 million animals move together from the Serengeti to the Masai Mara makes it different to all other migrations you might be able to see on a safari holiday. Booking the right type of safari holiday, with experts by your side, will keep you safe as you view the phenomenon, but also provide you with the best chance to get close enough to the action and to actually witness one of the finest moments that nature has to offer.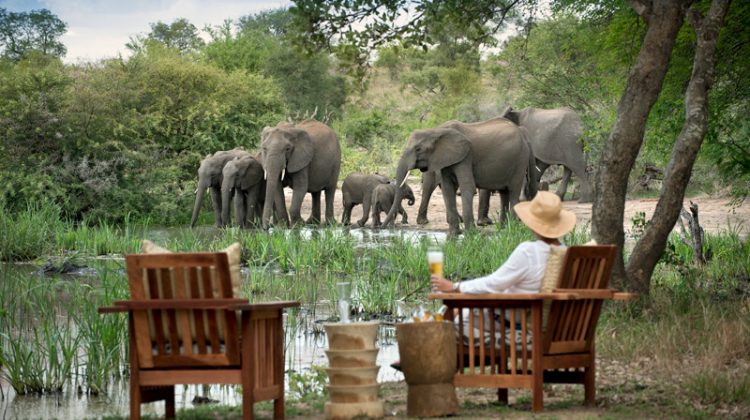 Appreciating the beauty of the Great wildebeest migration isn't hard, getting to be in the right place to experience it is a choice worth making. Choose to stay on a safari holiday in the Masai Mara that provides you with that perfect combination of a place in nature and luxurious comfort that you deserve. It is always great to spend enough time on safari to speak to locals, head into the bush for long walks, go on game drives, and try hot air ballooning. The Masai Mara is an incredible part of the world and you'll love every moment of it.