Are you planning to visit Ouray soon? Besides knowing that it offers ice climbing and hot spring adventures, you should be aware of some other things to enhance the experience of your stay. Make sure you book a reputable place like the Ouray Chalet Inn Colorado to get in touch with people, who know the place like their fingertips and can entertain you by stating lesser-known facts about it.
While you may not visit Ouray for more than a weekend, these interesting facts will help you connect to the place and make the most of your short vacation. Keep scrolling!
It was originally a miner's town with more horses than men
True! The place was established by people, who chased the gold and silver that were available here in plenty. There were about 30 active mines in Ouray in the early 19th century. As they used horses and mules to carry the lumps of precious metals from the mines to other places, they had more of them then anyone can count.
The classic movie 'True Grit' (1968) was shot in Ouray
If you have seen it, you'll be able to recognize some of the famous spots that appeared in the film. Further, the tourism department has also taken careful measures to preserve some of the classic remnants of the movie like the jail wagon that John Wayne brought back from the Indians, which is kept in the Ouray County Ranch History Museum.
The place is named after a Ute Chief
Chief Ouray made peace treaties with the fairer race to preserve the rights of his people. He even went to Washington DC to work towards securing his tribe's presence there. His leadership abilities were unmatched, which impressed the Americans to a huge extent.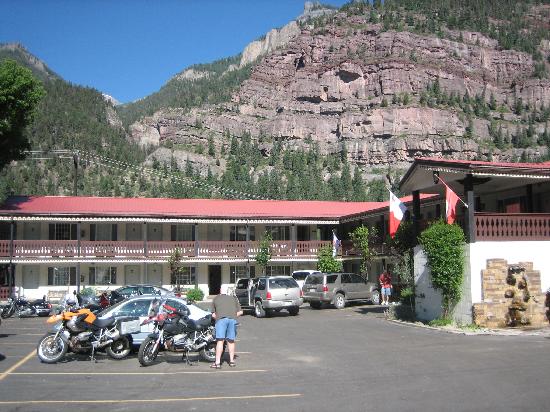 A portion of the city is designated as the National Historic District
Ouray's rich mining history makes it a National Historic District to the Americans. More than two-thirds of the buildings originated in the latter half of the 19th century when gold mining gained prominence in those areas.
Ouray is regarded as the Switzerland of America
This small town in Colorado is regarded by many tourists, as well as the government, as the 'Switzerland of America'. From discovering dangerous back roads to hiking along the Parameter Trail, you can indulge in several activities to get the best out of your vacation.
Ouray is also the ice-climbing capital of Colorado, attracting hundreds of visitors in the winter season to take part in adrenaline-driven ice adventures. If you're more of a summer person, you can go there to spend a relaxing weekend amidst the beautiful sceneries and unwind in the hot springs.